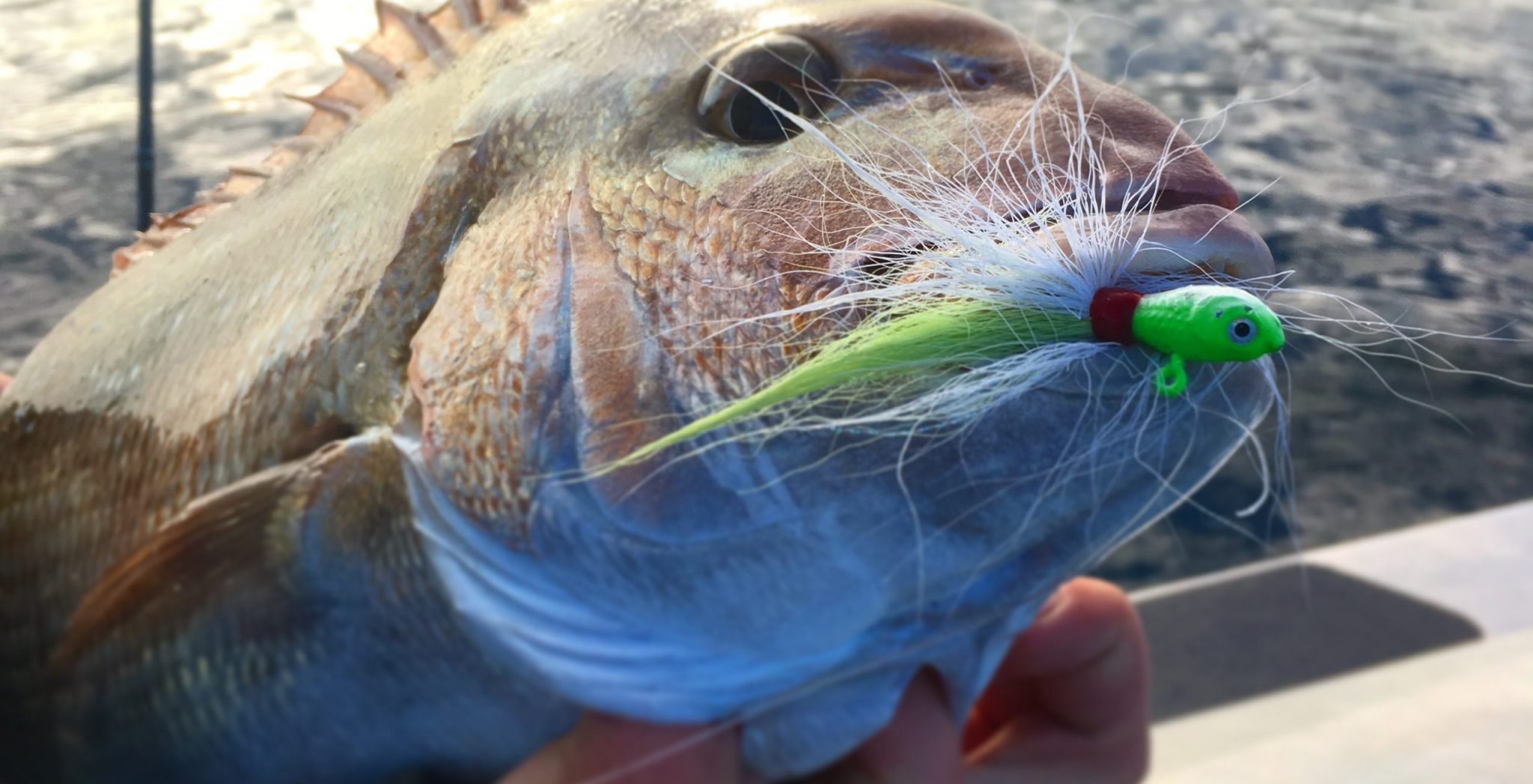 Bucktail Jigs – The outstandingly versatile lure
About Bucktail Jigs
Internationally Bucktail Jigs are some of the most popular lures available, due to their effectiveness at catching a huge variety of species. In New Zealand they are gaining in popularity following the successes of many well known Kiwi anglers like Gary Kemsley, Milan Radonich (from Big Angry Fish who referred to them as "Skutes") they are becoming increasingly common in New Zealand tackle boxes.
The original Bucktail Jigs were made by Bass fishermen in the Great Lakes of the United States. They tied Deer hair onto weighted hooks and thus the first Bucktail Jig was born. Since those first rudimentary designs they've been improved vastly. Over the years Bucktail Jigs been used by millions of anglers to catch countless species of fish all over the world. Since World War II the US military has been including Bucktail Jigs in survival kits due to their versatility!
The most important part of the lure is, of course, the "tail". These days many manufacturers try to substitute the proven natural Deer hair for cheaper synthetic alternatives. Unfortunately these synthetic "tails" completely alter the action of the lure as they don't hold their shape like natural Deer hair and instead droop. This makes the hook more visible and reduces the overall effectiveness of the lure. All SnapperTackle Bucktail Jigs are made with genuine, natural Deer hair.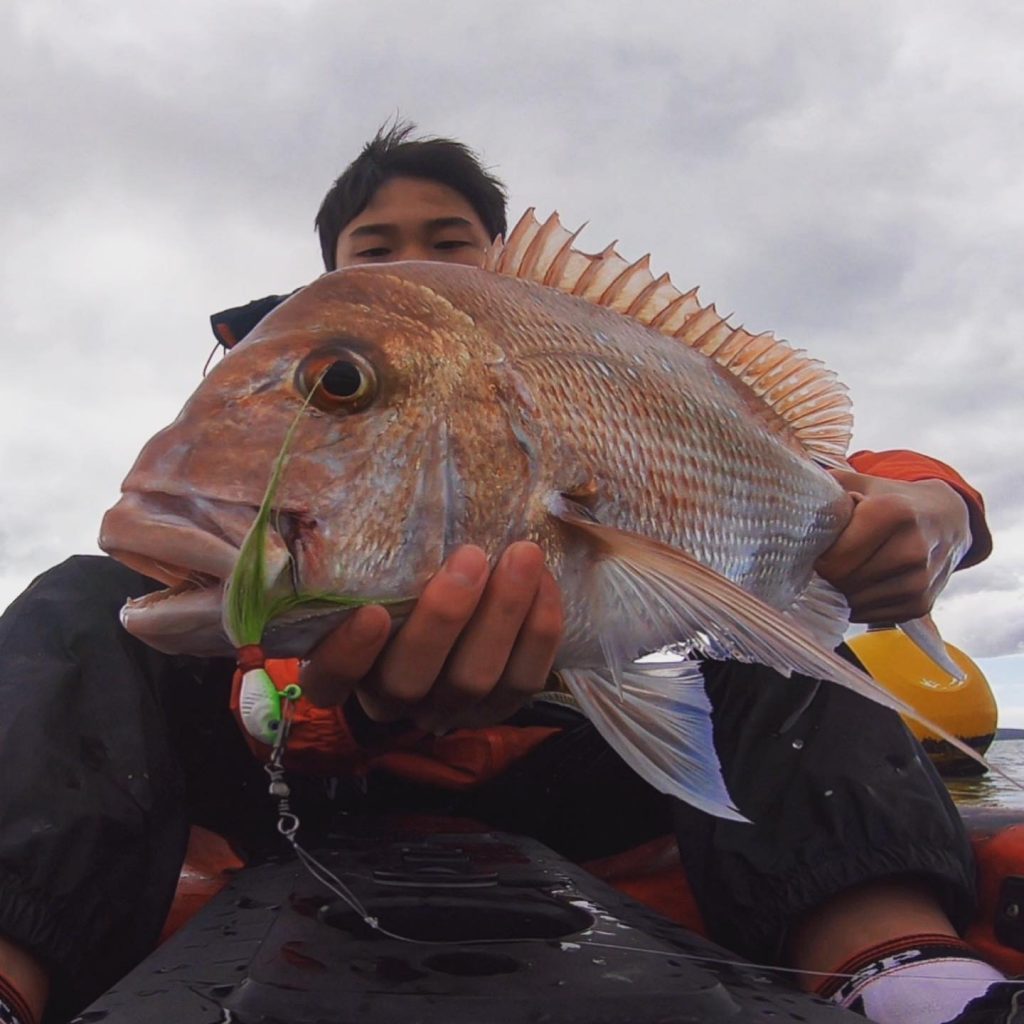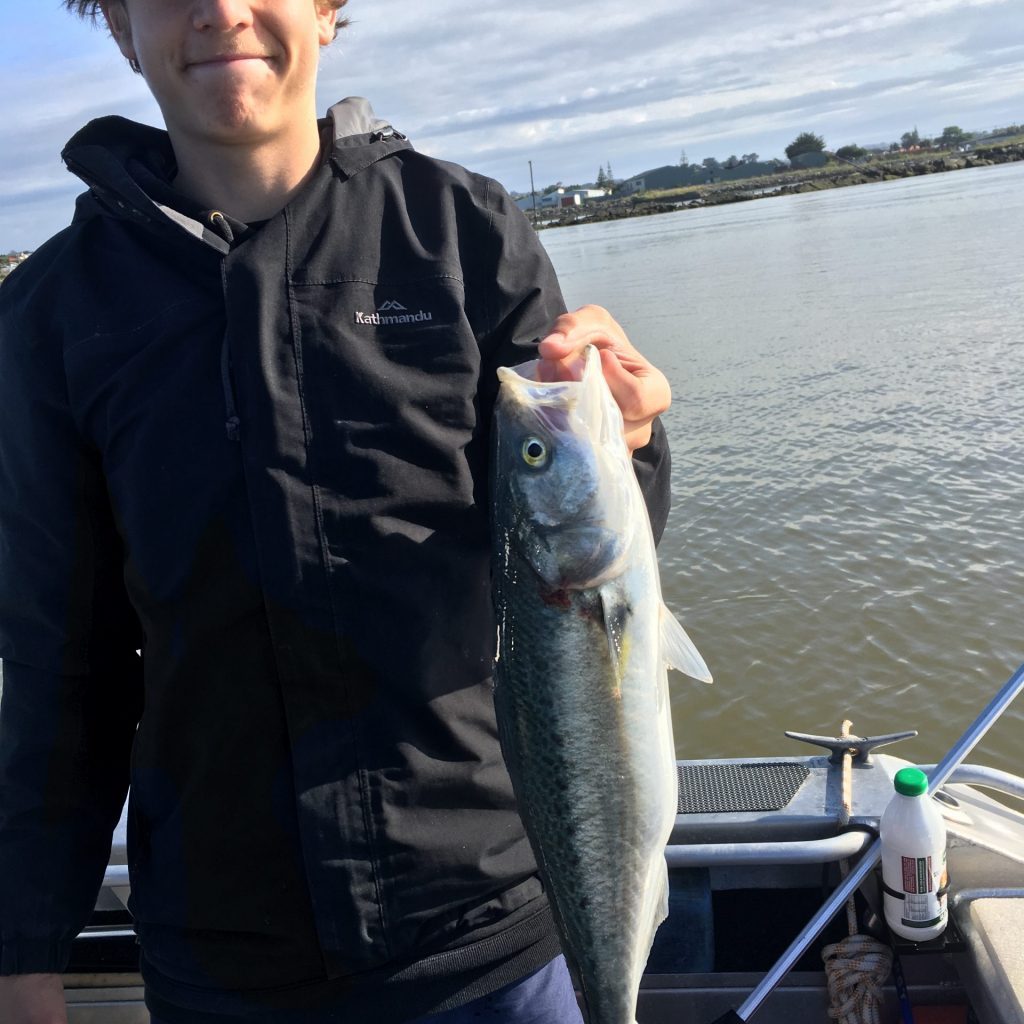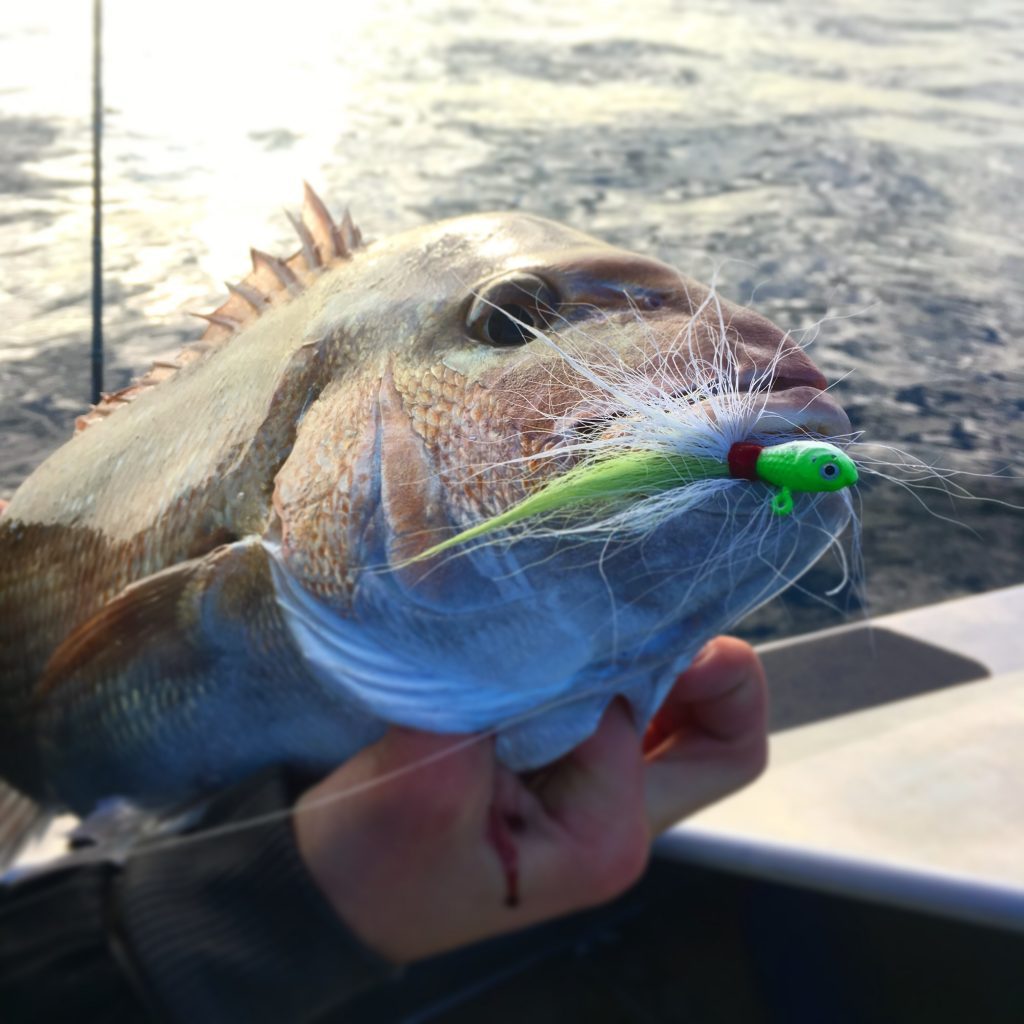 Bucktail Jigs In New Zealand
When I first started using Bucktails in NZ back in 2016 I immediately knew they were going to be a hit. Never before has there been one lure capable of catching bottom feeders like Snapper and Blue Cod and top water species like Kahawai, Albacore, Skipjack and Yellowfin Tuna! You can even use them to sight-cast harbour Kingfish!
How To Fish A Bucktail Jig
Obviously, this depends on the target species. Below are few tips and tricks I've had success with catching popular NZ species.
Snapper + bottom feeders:
Fish it like you would a Softbait, near the bottom working your rod to create a twitching action. If the fishing is slow you can even add a scented Softbait or Squid tentacle for extra appeal. For Blue Cod I like to work the lure in the bottom 4m of the water column. Gurnard are usually caught when the jig is hard on the bottom.
Kahawai, Tuna + surface feeders:
Using light tackle (a Softbait spinning setup is ideal) I like to cast out ahead of the drift (or into the current if land-based or anchored) and keep the bail arm open for 5-10 seconds after casting. This allows the jig to sink about 5-10m below the surface. By doing this it helps to create the illusion of a baitfish swimming up towards the surface when wound in. For Kahawai I've found that a medium speed retrieve (1.3-1.7m per second) works best. A few flicks of the rod will add some extra action.
If you've been inspired to give Bucktail Jigs a try head on over to the "Shop" page to check out our range of Bucktail Jigs or Click Here. All of our Bucktail Jigs have been exclusively designed for New Zealand conditions and fish, we also have the largest range of sizes and colours available in NZ.
We hope you enjoyed reading this Guide To Fishing With Bucktail Jigs in NZ. If you have any questions or feedback please feel welcome to get in touch with us.